Description:
Headband Wire in Human Hair Extensions

Made of 100% Remy Human Hair, wire in hair extensions will be your best choice to get a new look of long hair. Wire attachment ensures the less stress of your sculp and own hair, showing the best fullness and long thick hairstyle in a healthy and convenient way.

*Material: 100% Remy Human Hair
*Attachment: Hidden Headband Wire
(rather tight for effective attachment)
*Colours: Black, Brown, Blonde
*Length: 16" inches -28" inches
*Width: 25cm/10inch
*Thicker Set: Weight:120g
*Condition: High Quality, Tangle Free, New
*

*Product life: 6 to 12 Months (depending on care and usage)
Guides:
Only light color can be dyed into dark color.
Try&dye one piece hair to make sure the hair is not spoiled
when dyeing instead of dyeing the whole hair extensions.
The hair extension can only be curled by Hair Sticks or Hair straighteners. It is heat-resistant to 120 degree, plz make sure the tempreature be well controlled.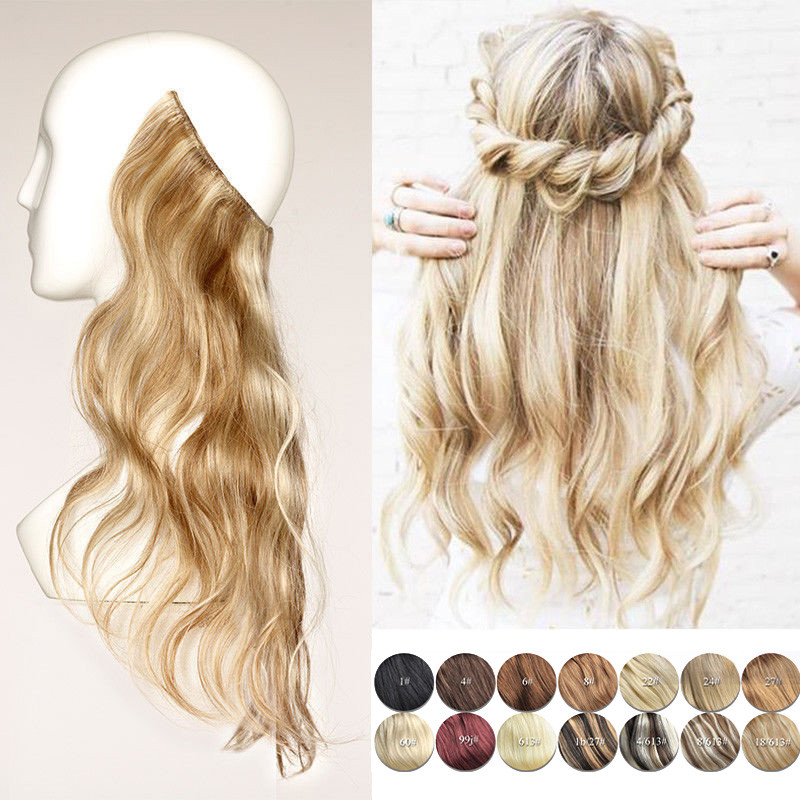 High quality, get it hurry!!!!!!

How to attach:
Invisible Hair Extensions are the new revolution in hair extensions.

It does not damage your hair in anyway, as it does not attach to your

hair, it attaches around your head by a thin wire that is hidden by

your hair. No clips, no glue, no Velcro, no weaving! It takes literally

seconds to flip in and seconds to remove.